Cirque du Soleil's "LUZIA" @ The United Center
4 out of 4 stars
Cirque du Soleil is back in Chicago this summer with another awe-inspiring and truly beautiful production, LUZIA. LUZIA takes its audiences into a magical, imaginary Mexico, where we are made to feel as if we are in a waking dream. From the vivid surrealist imagery created upon the stage, to the energizing music filling the space, Cirque du Soleil has once again created a world where your wildest dreams really do come true, as long as you are willing to go on a journey in search of them.
LUZIA, which premiered in April 2016 as Cirque's 38th original production since its beginnings in 1984, draws its name from the Spanish words for light, "luz," and rain, "lluvia." Together, the light "quenches the spirit" as the rain "soothes the soul." For two hours, audiences are pulled from the often hectic, daunting realities of the real world into a place where imagination and vibrancy reign, making all of your dreams just within your reach. This vibrant dream world is created through a remarkable melding of the arts and innovative technology. The beauty of LUZIA's use of light and rain to communicate its themes would not be possible without the use of highly impressive and advanced technology, which Cirque du Soleil is certainly no stranger to. In a world where we are often so divided between the creative and the scientific, it is refreshing to see a production blend the two so seamlessly so that without one, it is impossible to imagine having the other. Through this union of the surreal and the scientific, true beauty has been created. LUZIA's impact on the arts world is an important one, as it teaches us to broaden our horizons and to push to create all that we can, no matter how unimaginable of a feat it may seem.
Eric Fool Koller, the production's clown and narrator, flawlessly leads audiences through this magical journey. From the moment he literally turns the key and unleashes all of your wildest dreams, Koller captivates the audience with his impressive humor and strong command of the room. Cirque du Soleil is known for breaking the fourth wall to interact with audiences, and LUZIA certainly did not disappoint in those aspects. Any production as a whole which is able to equally engage both children and adults should be commended for its ability to appeal to such a broad audience. There are not many productions that are literally fun for the entire family, so LUZIA is definitely a welcome guest in our arts scene. From the vibrant colors and sounds filling the stage to the thrillingly beautiful acrobatics, LUZIA is sure to be one of the summer's most popular shows here in Chicago.
LUZIA's singer, Majo Cornejo, also plays an integral role in the production's storytelling. She is there to guide us almost every step of the way and to help us take the time to truly appreciate each moment as we watch the story unfold onstage. One particularly striking aspect of Cornejo's performance is her ability to perform so gracefully and elegantly under difficult circumstances; at one point in the performance, Cornejo is wearing a dress that weighs roughly nineteen pounds and still manages to navigate the stage with great poise and to perform both effortlessly and flawlessly. Her voice and talent are truly a gift to this production.
Each artist in LUZIA is extremely talented and should be commended for his or her individual performance. There is something so special about the way Cirque du Soleil's artists carry themselves onstage that I have yet to encounter at any other theatrical performance. The true joy that radiates through them during their performances is absolutely electric, and it is refreshing to see people take so much pleasure in their work in a world where work often takes on such a negative connotation. The support from artist to artist is always apparent, and there is truly nothing better than seeing artists work in a team and authentically care about their fellow artists' well-being. No one artist is more important than the other, as each individual section of the production highlights another person's talents. Whether it is the high-intensity juggling of artist Rudolf Janecek or the mind-blowing work of the contortionist Aleksei Goloborodko, LUZIA gives each artist his or her time to shine.
Adding to the stunning performances given by all of the production's artists are the brilliant designs of LUZIA's artistic team. The overall design concept for this production brings to life many of the cultural traditions of Mexico without it becoming too obvious or stereotypical. In particular, the scenic designs of Eugenio Caballero and Giovanna Buzzi's costume designs brought LUZIA to life. Caballero's daring use of water as both an interactive scenic element and a method of storytelling places his design in a category all their own as LUZIA has now become the first Cirque du Soleil touring production to utilize water during its performance. Caballero's ability to recognize rain as an extremely important part of Mexican culture and to thus utilize it as an integral part of his scenic design shows his true understanding of what all it takes to truly create the perfect environment to tell a story within. Creating a plethora of wardrobe pieces to complement Caballero's ever-changing world could not have been an easy task. Giovanna Buzzi's costume designs combine symbolic elements of the Mexican culture with innovative technology to create a wardrobe unlike any I have ever seen before. From a series of small mirrors adorning clothing to a floral dress which is able to bloom on its own, Buzzi's design far surpasses any expectations I had going into the show. Her work is more than just simple costumes; it is period accurate, vibrant, and creative clothing, which perfectly encompasses LUZIA's overall themes and thus, the true spirit and heart of Mexico. Without Buzzi and Caballero's designs, LUZIA would not have the same visual impact, nor would it convey quite as much of a story. Their designs make the artists' world complete.
If you are only planning on seeing one production this summer in Chicago, I highly recommend it be LUZIA. It is about time we all take a step back from our everyday lives and learn to appreciate the inner-workings of our minds and the places we have not yet been. LUZIA presents us with a hidden world that we have thus far only gotten to experience within our dreams. Cirque du Soleil teaches us that there are always new places to discover, new friends to make, and limitless possibilities for our future once we truly learn to open our eyes and minds to the beauty created within our own imaginations.
Cirque du Soleil's LUZIA runs now through September 3 at The United Center in Parking Lot K. Tickets are available online at https://www.cirquedusoleil.com/luzia. For more information, please visit www.theatreinchicago.com.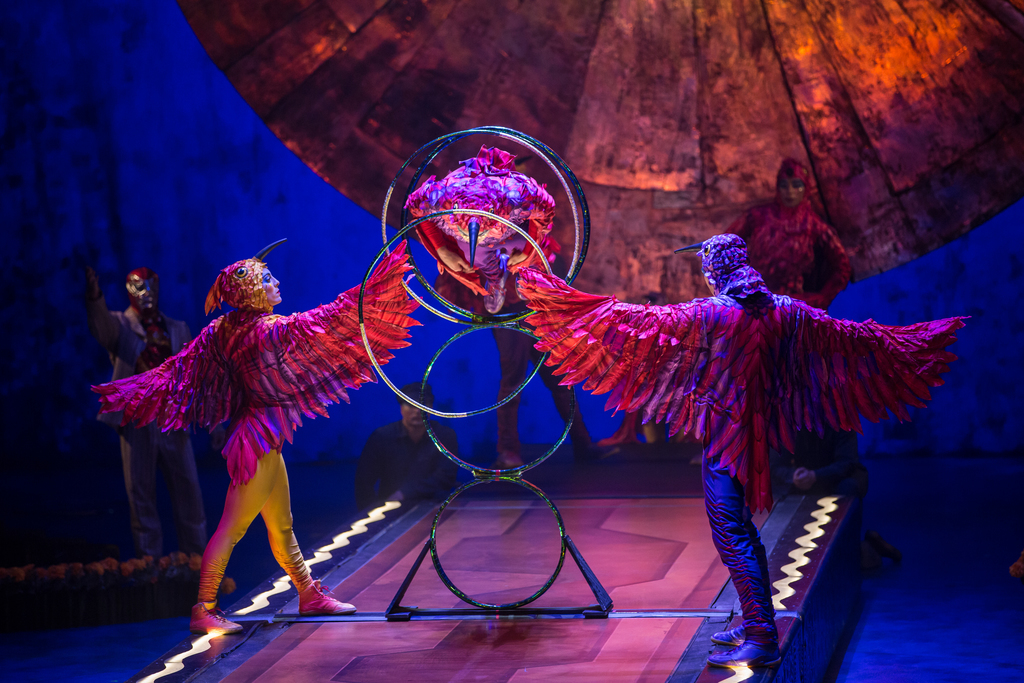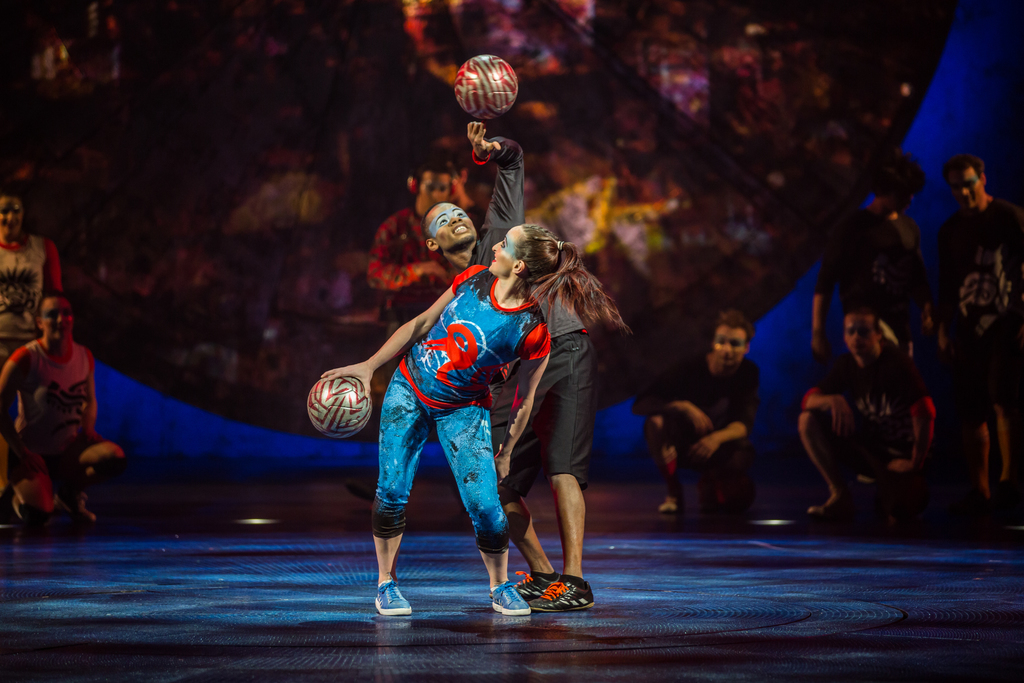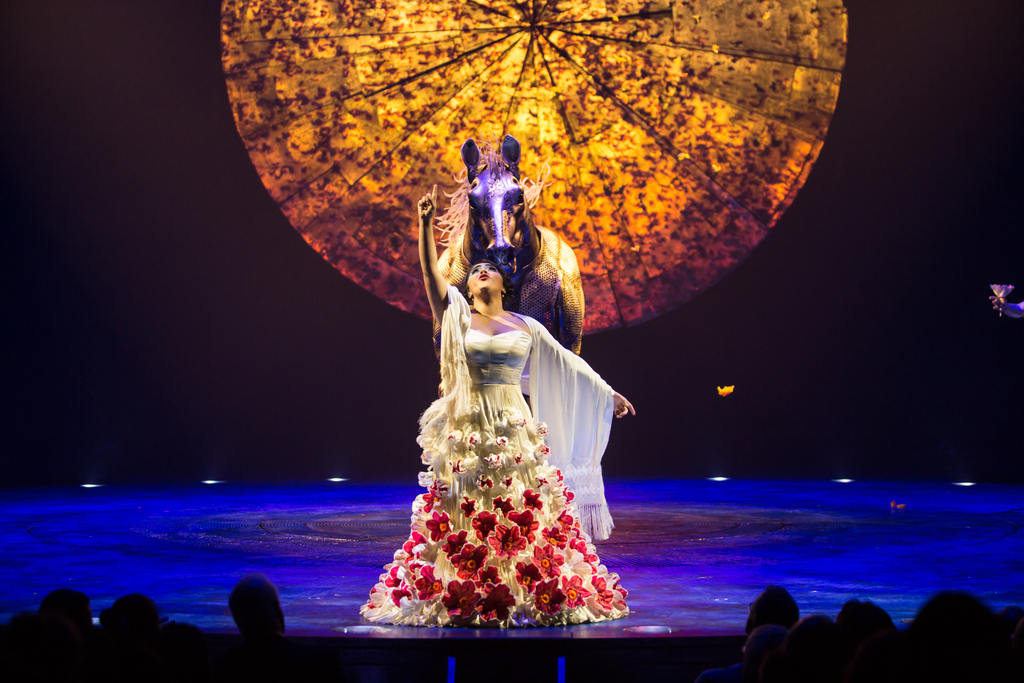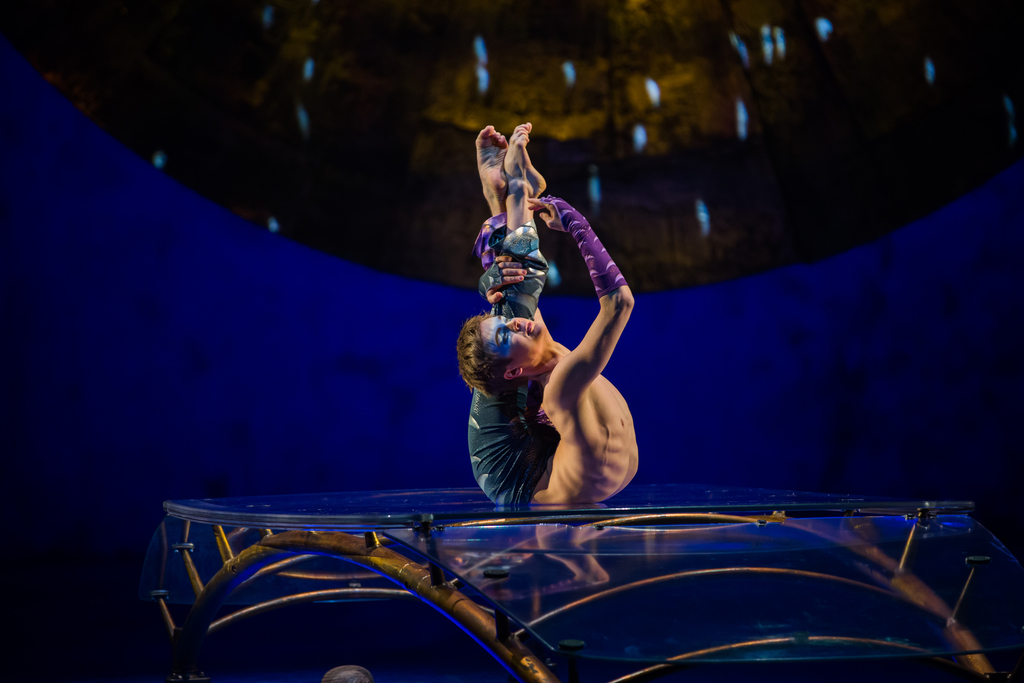 Rebecca Curl
Rebecca Curl is a freelance wig and make-up artisan and writer based in Chicago. She recently received her BFA in Wig and Make-up Design and an English Minor from The Conservatory of Theatre Arts at Webster University. Follow her on Twitter!