Everyone can shine @ Special Gifts Theatre
All over America, as soon as school lets out, in auditoriums and gymatoriums, in basements and church community rooms, kids start practice for "the play."
Some of those kids had to fight their way through auditions, and some of those kids are part of no cut community theatres where every kid gets a part. For children with special needs, however, these ubiquitous programs may seem out of reach: with physical disabilities on stages build before ADA, or with verbal or cognitive or memory or sensory processing issues, a garden variety after school theatre program may be unappealing because the differences might stand out in an uncomfortable way. Eighteen seasons ago, Susie Field, an occupational therapist, dreamed up the idea of creating a theatre specifically designed for children with special needs that focused on their abilities and allowed them to shine. Today her dream is a reality: Special Gifts Theatre, and the organization does 10 shows a year in multiple locations with children as young as seven all the way up to an adult program. Field knew from her own children that working on a show can be a transformational experience, and she set out to design a theatre program that was hardwired to change lives. She appears to have succeeded with a program that balances the art of theatre with educational and therapeutic goals for the participants. Special Gifts Theatre allows the kids to do that most universal of kid experiences: stand on a stage and perform to adoring friends and family.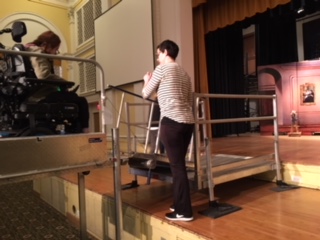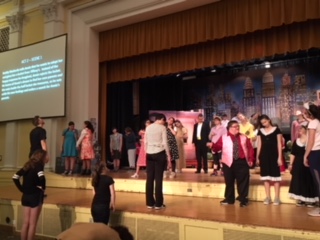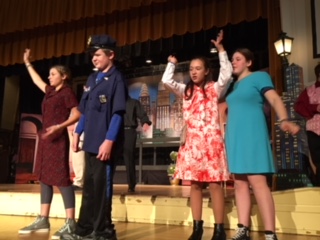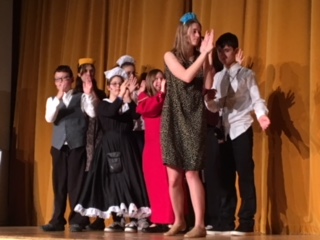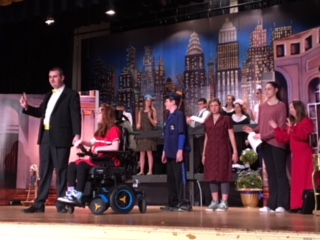 One of the hearts of the program is that each actor is paired with a mentor, a neurotypical kid who becomes a friend, helper and co-performer. Speaking with mentors Yael and Jilly it seems that the mentors are having as much fun and learning as much as the actors. Jilly got involved because she had seen a Special Gifts production and her friend from school was doing it: which is usually why all kids get involved in the local play. Actor Alexa, who is 18, and has been doing Special Gifts productions since she was 12, noted that she started because her mother MADE her go. Now she loves the program because it offers her a community, independence, and has helped her overcome many obstacles. She's done everything from Grease to Lion King (where she played Rafiki). She is especially devoted to her mentors Yael and Jilly. Both actors and mentors find out about the program through word of mouth.
Special Gifts Theatre Executive Director Elise Larsen welcomed me into a rehearsal for the upcoming performance of Annie Jr. at the Skokie School in Winnetka. Students had arrived from all over Chicagoland to rehearse, and the staff, ranging from professional therapists (Larsen is a dance therapist) to choreographer, sound designer and director, were muscling a rented portable wheelchair lift into position. Ginger haired Sophia Graf who plays Annie uses a heavy motorized wheelchair and she needs the specialized lift to get to the stage level. The portable lift was not the only high end stage tech used on the show: the actors are all wirelessly miked, there is a full set and gorgeous costumes. Production values are top notch and there are super titles projected on either side of the stage to help everyone understand the show. Each show is double cast to involve the maximum number of students, and the big musical numbers are showstoppers.
The purpose of theatre for humanity has always been a collective act that brings a community together to tell a story. From the looks of rehearsal, Special Gifts Theatre is fulfilling that deep and ancient need. This is theatre that moves you!
You can check out the upcoming shows: Annie, Jr on March 3, 4 and 10 and 11 at 2pm at the Skokie School, 520 Glendale Avenuein Winnekta, IL, or Beauty and the Beast, Jr. on April 14 and 15 at 2pm at Walter Sundling Junior High, 1100 N. Smith Street in Palatine, IL .
For tickets, to become involved in Special Gifts Theatre and for more information about the organization go to http://specialgiftstheatre.org/