Glittery "Jesus Christ Superstar" Rocks @ Lyric Opera of Chicago
3.5 out of 4 stars
Director Timothy Sheader's revival of Tim Rice and Andrew Lloyd Webber's 1971 rock masterpiece is full of glitter. Ninety pounds of gold confetti drop every night inside the Temple of Jerusalem while drag-King Herod wraps his almost naked body in a fabulous 28 feet long gold cape. Strange, you say, isn't this a show about the death of Jesus? Indeed it is! It was Rice and Webber's genius to recast Jesus ("The World's Most Famous Person" according to a recent Internet study), as the leader of a rock movement and to give Judas's perspective a central spotlight. This allowed them to explore themes of fame, celebrity culture and mob mentality, while allowing flashes of profound spirituality to shine through. Their great achievement was to make something as universally known as Christ's Passion seem strange and unfamiliar.
Sheader's visually inventive production presents the last days of Christ as a rock concert. An aggressive MTV aesthetic alternates with simple solos whispered or screamed on a mic downstage. And what glorious screaming! Ryan Shaw (Judas), Heath Saunders (Jesus) and Michael Cunio (Pilate) hit stratospheric notes over and over again, although, of the three, Shaw is the one who better combines vocal energy with clarity and emotional intensity. Jo Lampert's Mary Magdalene and Cavin Cornwall's Caiphas enrich the mix with their idiosyncratic voices.
A multicultural cast of athletic singers/dancers supports the principal performances. They move about in Drew McOnie's percussive choreography, morphing from adoring fans to bloodthirsty mob as the show progresses. Tom Scutt dresses them in flowing hoodies that recall both urban counterculture and AD 30 shawls from the shores of Galilee. Scutt also designs the set, which is dominated by a gigantic, raked platform in the shape of a cross. This cross serves alternatively as a catwalk for Jerusalem's powerful and as the long table where the Last Supper takes place.
For all its richness and unforgettable images, the visual onslaught that Sheader unleashes often muddles the storytelling. Similarly, his decision to put the musicians onstage (one of two steel beam structures, like unfinished apartment blocks, house the rhythm section, while the orchestra hides behind a mass of trees in the background) probably made a lot of sense at London's outdoor Regent Park Theater, where the show originated. At Lyric, however, this results in a reduced playing area. Scenes that should feel open and expansive (like Jesus's triumphant entrance in Jerusalem on what we now call Palm Sunday) feel crowded and claustrophobic. Thankfully, Webber's glorious score surges forth and rocks the house to its foundations. His music rules, like JC, supreme.
Jesus Christ Superstar runs at the Lyric Opera of Chicago through May 20th. Tickets are available online at www.lyricopera.org. Additional information can be found at www.theaterinchicago.com.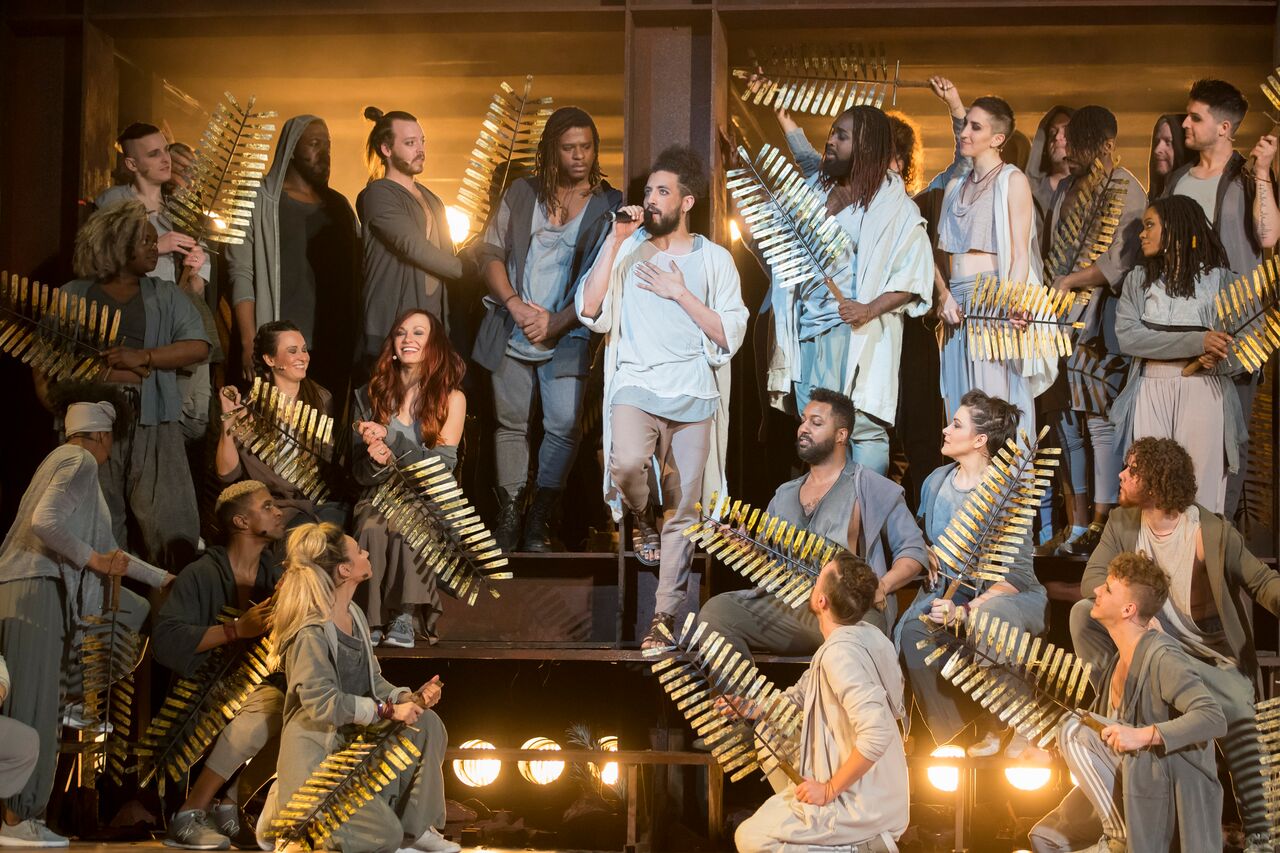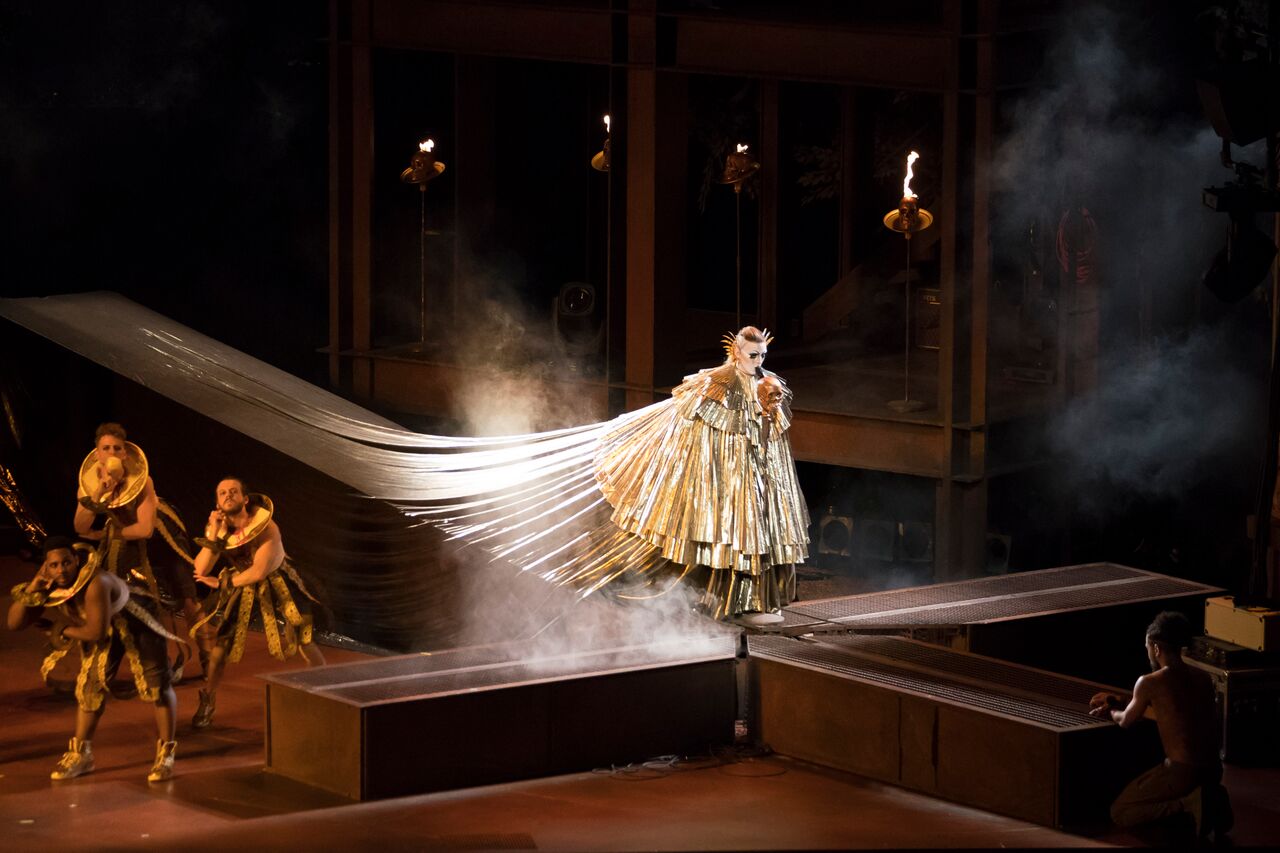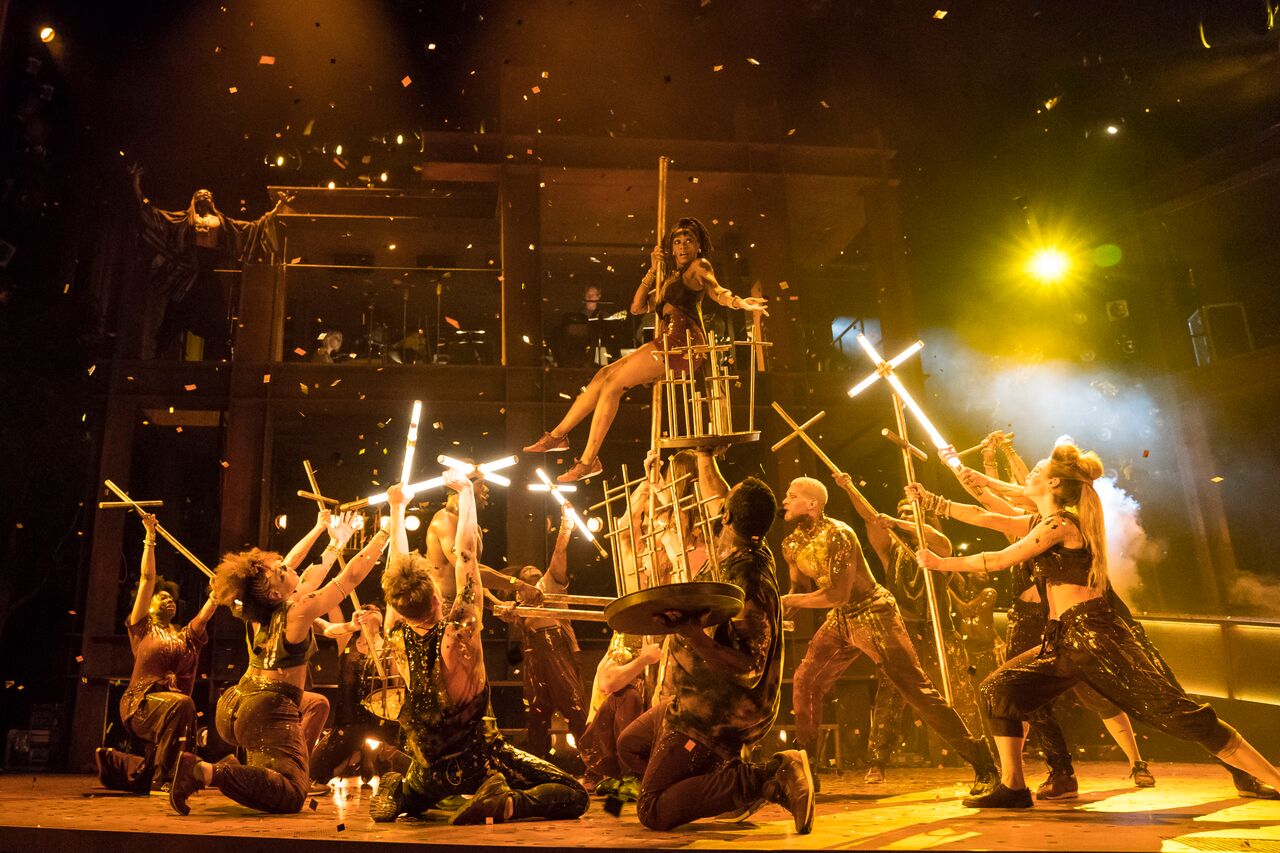 Héctor Pascual Álvarez
Héctor Álvarez is a writer, actor and director from Spain based in Chicago. He has studied non-Western theater traditions in China, Japan and Indonesia, and in 2008 received aWatson Fellowship to research community-based performance in Latin America. He has a BA in Theater from Macalester College and an MA in Modern English Literature form University College London. As an actor, he has trained and studied with Georges Bigot, Augusto Boal, Peter Schumann, Malte Lambrecht and Guillermo Heras and has performed in more than 20 productions. He is a member of Theatre Y's ensemble since 2015.