Not One Batu @ Nothing Without A Company
3.5 out of 4
Not One Batu transports audiences to the Hawaiian Islands with an immersive two part production from Nothing Without A Company in partnership with Lanialoha Lee and Aloha Center Chicago. Written by the talented Hannah Ii-Epstein, this production follows Honey, a recovering meth user turned drug dealer, as she meets with customers, friends, rival dealers and her addict mother. The evening begins with an immersive gathering with Honey and other characters, while audiences are treated to live entertainment by Aloha Center Chicago before moving outside to the lakefront for the non-interactive 2nd act.
The welcoming and interactive first half allows audiences to relax and enjoy the culture of the Hawaiian Islands through a backyard style gathering. Characters mingle and chit chat with audience members strewn about the room. I actually learned how to play the Hawaiian version of poker. Mark Bracken's set and light design was well executed to feel inclusive. The interior of the coach house was lined with chalk walls and lawn chairs surrounding a string lit pergola. A welcoming environment for the audience members to chat, play cards, and dance with the characters before the traditional section of the play. The entire creative team made the experience worth-while. The relaxed atmosphere allowed audience members to really soak in every moment with these characters and the culture being presented.
Playwright Hannah Ii-Epstein's intimate writing tackles tough issues through unapologetic passion. "After being in recovery of meth for over ten years I had an opportunity to use (I saw it as an opportunity anyway). Instead of hitting the pipe I wrote. I wrote for every addict out there, every person that has used batu, and every person that has known someone that has used batu," says Ii-Epstein in the playbill. Her writing style blazes and informs. Being a voice for those effected by the damages of drug abuse, Ii-Epstein illustrates the trauma that even happens in paradise. Ii-Epstein possesses a MFA in Writing for Screen + Stage at Northwestern University and is Co-Artistic Director, Board Member, and a Founding Member of Nothing Without a Company.
Lelea'e "Buffy" Kahalepuna-Wong gives a stunning performance as "Ma". Playing opposite Kahalepuna-Wong, is the emotionally provocative Marie Tredway as the lead Honey. Tredway's control and eye contact tells the story as much as the colloquial words flying through the air. The connection between these two characters is electric and tragic. Not One Batu is the first play performed completely in Hawaiian Pidgin English on the US mainland. Pidgin English is a dialect and language stemmed from a creole language that emerged on sugar planttaions in Hawai'i during the middle to late 19th and early 20th centuries.
While the entire cast are extremely talented, I must say I have an affinity towards the often considered secondary characters that add the roundness to the piece. Scott Hanada playing Uncle Makana kept the party alive and steered the direction of the entire experience similar to that of a Fool in Shakespeare: narrator, joyful, yet wise. Hanada ensured that no audience member was left out and guided the experience into the exterior second half. A funny and relatable character that seems so reflective of someone in our own lives who is always around and just exudes good vibes. Whitney Masters executed costume design well with the casual, yet telling details regarding who these characters are like Gloria Alvarez's smiley bubbly performance of Sherrie, a BYU psychology student.
Not One Batu was also the 2016 winner of 6 Po'okela Awards by the Hawai'i State Theatre Council, which included Overall Play Guest Artist (Non-Hawai'i Resident) (recipient Hannah Ii-Epstein), Featured Female in a Play (recipient Lelea'e "Buffy" Kahalepuna-Wong), and Leading Female in a Play (recipient Danielle Zalopany). A potent and important play that shines a light on those affected by the drug epidemic from a community often misunderstood or overlooked. This work takes that shiny, everything's alright cultural persona and strips it down to the bare bones of the tragic sadness of addiction and recovery. Raw and emotional, this piece is nothing short of compelling and enlightening.
Not One Batu is now playing through Saturday, July 21st at Berger Park Cultural Center Coach House at 6205 Sheridan Road. For tickets and more information, please visit http://www.nothingwithoutacompany.org/notonebatu/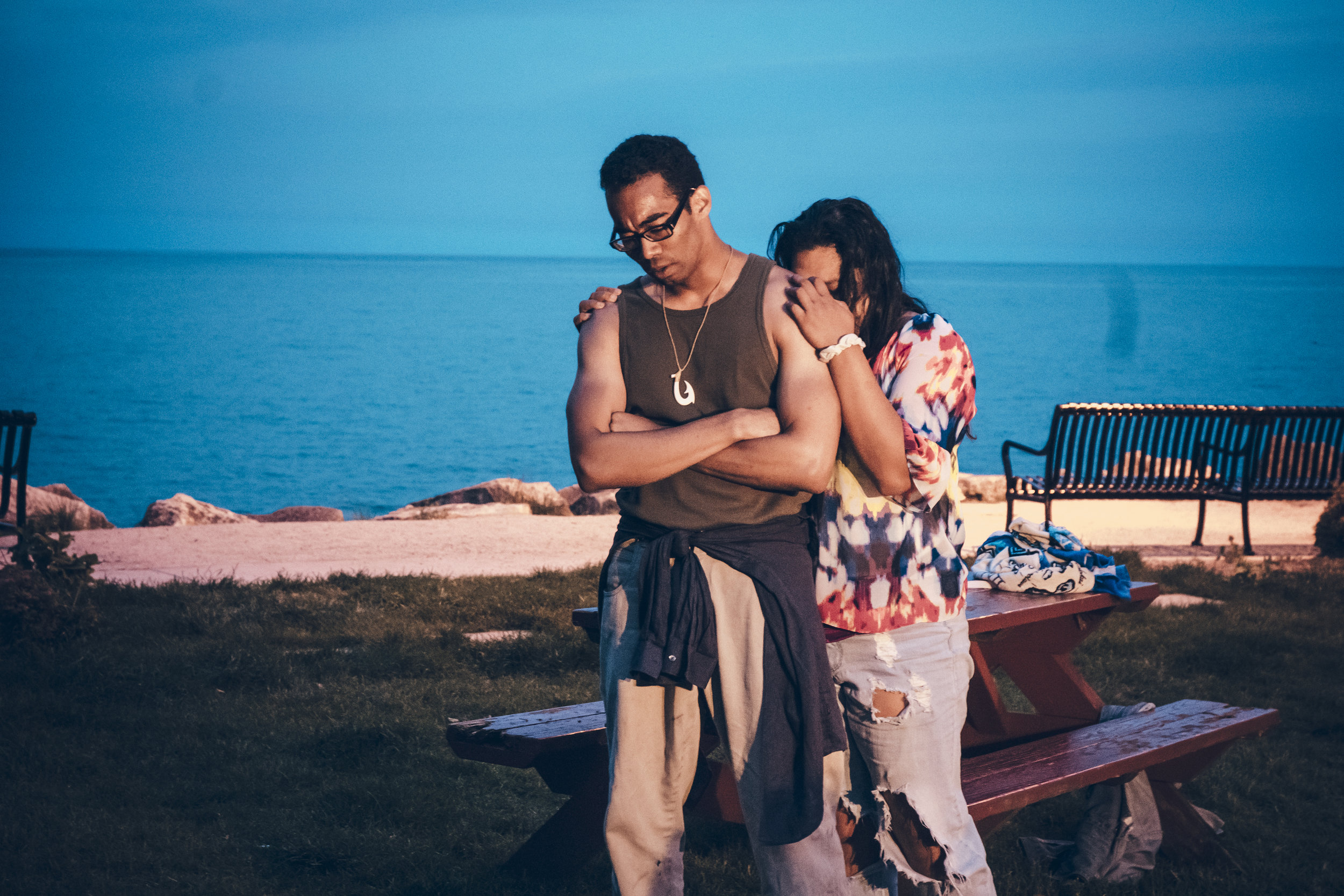 Mary Crylen
Mary Crylen is a photographer and writer based in Chicago. She is an alum of Southern Illinois University of Carbondale with dual degrees in English and Photography. She possesses a sincere passion for the arts and believes zeal shows through work. Follow her on Twitter!